Merging professional skills, quality editing, fascinating effects/tools, and several animation styles.
Most consumers and buyers don't have time to read about your product or service. A video explaining what your brand is about will only help the customer in making quicker decisions and develop an interest in purchasing your product. Animation is the art of making lifeless objects active and manipulating the figures to make them move as images.

HumanTek Art will help put life into characters, props, and environments. We are well experienced in providing video animation services and helping simplify your product, no matter which category your subject belongs to, we will help you tutor clients about your most complicated product, resulting in faster consumption.
A two-dimensional shape known as a "2D shape" is characterized by its horizontal and vertical axes (x-axis and y-axis). 2D forms are flat, two-dimensional objects with only length and width. These shapes have no thickness or height.

We can produce vivid 2D animation that captures the eye for a considerable amount of time thanks to an individual approach to each project and a creative impulse. We can put a range of items in motion and produce stunning outcomes for all of our clients' thanks to the most recent 2D animation techniques. Our professionals are highly skilled and knowledgeable in many different branches of 2D animation.
3D forms are three-dimensional solid shapes or figures. In general, the dimensions of 3D shapes are length, breadth, and height (three-dimensional shapes).

Our company produces amazing 3D animation that satisfies the highest requirements due to the vast experience and skillful application of the most cutting-edge techniques. Our 3D animation company offers motion graphics services to produce animated things that move like real-world items yet are simple to integrate into games of any genre. We have experience working with specialized 3D animation tools to use a variety of artistic techniques.

Humantekart has 5 years of experience creating various 2D/3D animations for streamers on Twitch and Discord. Our expert animators have intensive knowledge of its characteristics and features.
With our personalized animated screen services, you can improve your streaming experience for both you and your subscribers. Get engaging and entertaining channel displays depending on your preferred theme and character. Our expertly animated screens, which comprise intro, outro, brb, starting soon, ending, and intermission screens, are all compatible with all of the main streaming programs, including OBS Studio, Streamlabs, Twitch Studio, and XSplit.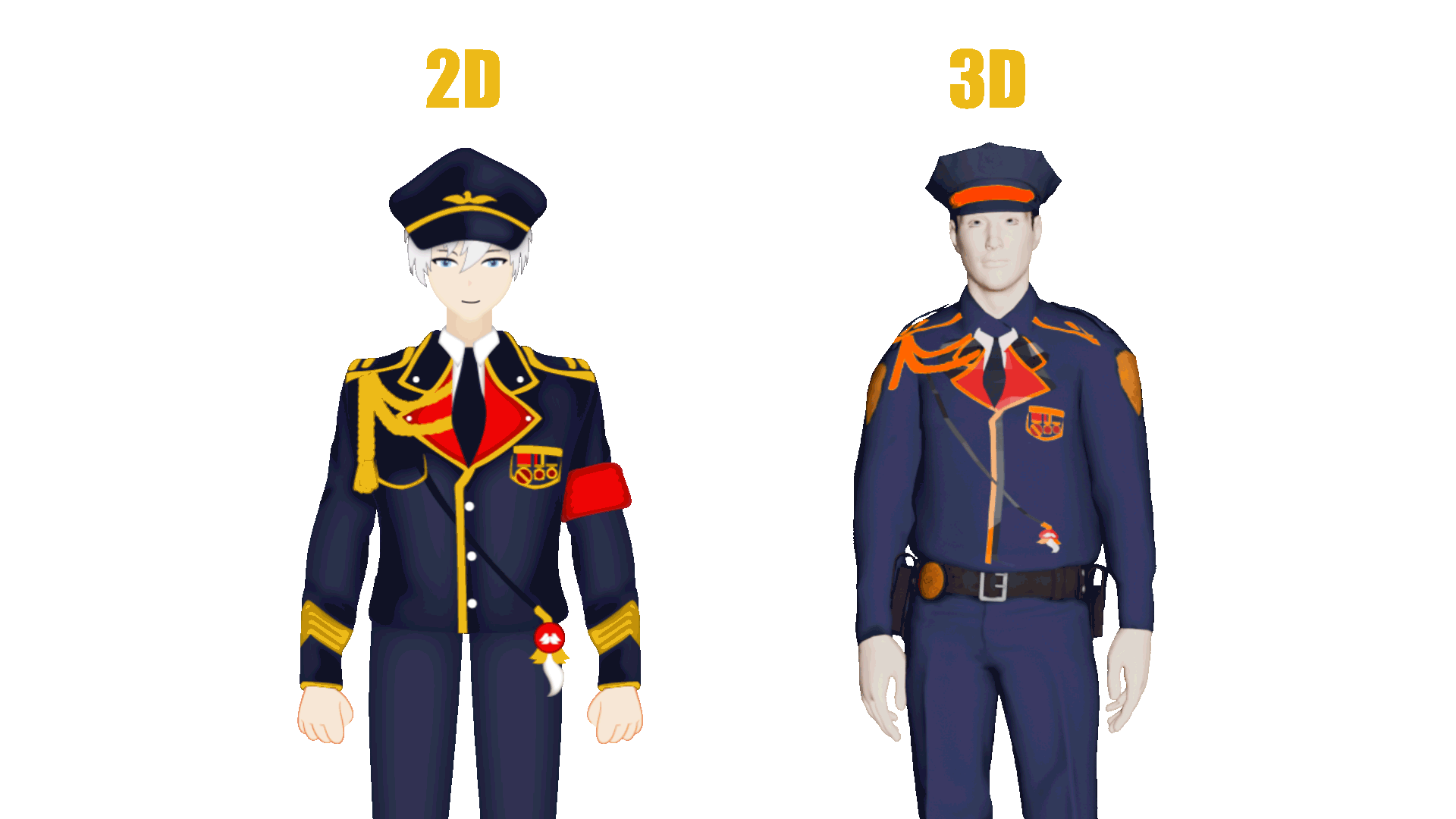 ANIMATED SCENE TRANSITIONS (TWITCH STINGER TRANSITIONS)
If you are looking for a cool screen transition, we got you. Get your channel a fun and brilliant scene transition and keep your viewers hooked on your game.
PREMIUM OBS STINGER TRANSITIONS
Animated scene transitions for OBS Studio will give your stream a professional appearance! You can incorporate our animated OBS stinger transition into your broadcasting platform to give your feed a unique flair!
ANIMATED TWITCH EMOTES & SUB EMOTES
Do you believe you require more emotes than Twitch now offers? Then you need a few of our premium Twitch emotes. HumantekArt offers a wide variety of emotes for many emotions and contexts, whether you like a static Twitch to emote or even an animated one. Having your exclusive, high-quality Twitch animated emotes available on your channel is a major benefit for both you and your audience.
Do you run a Discord server and want to provide your viewer's unique Discord emotes so that they can continue the conversation after your stream has ended? Then our premium Discord emoticons are the perfect option for you! They enable you to take your Discord server to entirely new heights.
We create modified twitch overlays that best fit your channel theme. Look professional and stand out from the twitch streamers cluster.
PREMIUM GAME OVERLAYS FOR YOUR STREAM!
We have overlays to match popular video games, and some are even made particularly for it. Get our greatest game overlays to demonstrate to your audience your passion for gaming!
PREMIUM JUST CHATTING OVERLAYS / TWITCH CHAT OVERLAYS
Enter the world of live entertainment and use Twitch Chat Overlays to give your show a sleek, timeless, and distinctive look.
ANIMATED TWITCH ALERTS & STREAM NOTIFICATIONS
You've come to the right place if you're looking for Twitch alerts and stream notifications. Premium stream graphics are available from HumantekArt in a variety of styles. Depending on your requirements, you can choose from a variety of comprehensive overlay packages or mix and match Twitch Follower alerts, Twitch Donation alerts, Sub alerts, and more.
PRIMARY BENEFITS IN 2D ANIMATION
Our group of creative 2D animators will work with you during the entire collaboration, enhance your gaming channel, and essentially raise the quality of the finished product.

DEDICATED & EXPERIENCED 2D ANIMATORS
HumantekArt's animators are in a prime position to offer 2D animation services to a global clientele since they are highly qualified and experienced. They are enthusiastic about what they do at every stage of the animation process.
SUCCESSFUL TRACK RECORD OF 2D ANIMATION EXCELLENCE
Thanks to our genuine passion for animation, our studio stays current with the newest technological advancements. To ensure that our clients receive exceptional outcomes, the animation team promptly adjusts to all potential adjustments.

PERFECT DELIVERY PIPELINE
Our video production studio employs a majority of qualified professionals with 8+ years of combined experience in the field of video animation, who has worked on a variety of projects ranging in complexity and direction.
60% OF MIDDLE AND SENIOR DESIGNERS
Thanks to our genuine passion for animation, our studio stays current with the newest technological advancements. To ensure that our clients receive exceptional outcomes, the animation team promptly adjusts to all potential adjustments.
PRIMARY BENEFITS IN 3D ANIMATION
Our business has worked in the gaming sector for a long time, and that time has produced a lot of benefits. We have drawn attention to a few areas where we take particular pride.